There is nothing more comfortable in summer than a good pair of shorts. Yet when you are a lady more on the curvy side, shorts may not seem like the best option.
However, I am here to tell you that you can wear that pair of shorts and look as feminine and sexy as ever.
The best shorts for curvy women will flatter all your curves and create a slimming effect in all the areas you need.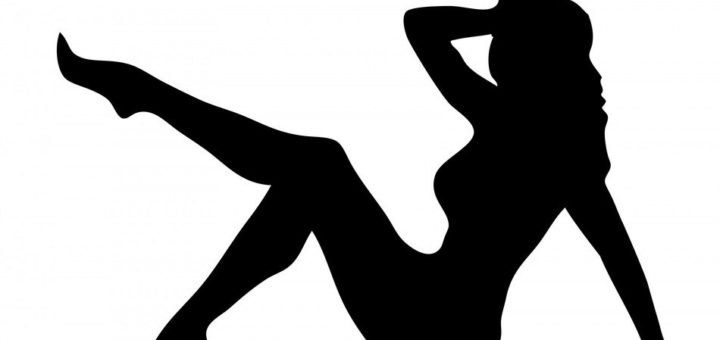 ---
How to Choose Your Shorts
Many curvy girls love the idea of a pair of shorts but struggle actually to wear them because they do not feel confident enough,
The two biggest complaints about shorts in curvy women are that they are uncomfortable and look bad.
The reasons for these two complaints are quite easy to explain, you are wearing the wrong type, and the wrong fit of shorts.
If you can get shorts that are the right fit, and I am not just talking about the size and the right type for our figure, you will look generous and feel so comfortable.
Stretch Fit – There is nothing more comfortable and accommodating for curvy girls than stretch-fit denim or athletic shorts. They will stretch to fit your curves perfectly.
Get the Right brand – Look for brands that cater to plus sizes and have the curvy fit and more options available. When you find a brand you like, stick to it.
Body Shape – Get a fit that suits your specific body shape, even if you are curvy. Certain styles are generally more flattering for curvy women, but they may not be suitable for your particular body shape.
---
Types of Shorts for Curvy Women
The following styles and shapes of shorts are usually ideal for curvy women and all body shapes;
Bermuda Shorts – The Bermuda short is a knee-length short with a more relaxed leg, so ladies with larger thighs will easily fit into it. It is a flattering style that covers your thighs and uppers legs.
Board Shorts – Board shorts have a medium to knee-length, and they have a much looser leg. They are a relaxed fit and are ideal for wearing over swimwear to the beach.
Capri Shorts – If you want more leg coverage, then opt for a three-quarter length or Capri short that fits below the knee, with a roomy leg fit.
Cargo Shorts – Cargo shorts are ideal for apple shape ladies and ladies who have thinner legs and are looking to add more bulk in this area. The design comes in different lengths, and the pockets add bulk to your legs.
Cut Off Shorts – Short or cheeky shorts styles with a cut-off or raw hem style are perfect for curvy ladies who do not mind showing off their beautiful legs. The frayed hem and distressed appeal of these shorts also help balance a heavy top with a smaller bottom area. Perfect for hourglass and apple-shaped bodies.
Mid Length – The mid-length short is a happy medium design that is just above the knee and up to your mid-thigh. This cut is ideal for all body shapes and gives adequate thigh coverage while still showing off some leg. The fit is comfortable and cool for summer.
---
Features of a Good Curvy Women Short
Materials – Shorts comes in all types of materials such as polyester, nylon, cotton, Tencel and elastane or spandex for some stretch.
Design – As we have discussed, longer lengths such as the Capri or Bermuda shorts are ideal if you want to hide your legs, or you can opt for short or mid-length cuts. A High and mid-waist design is ideal for flattening your tummy.
Closure – Shorts may be a pull-on with an elastic waist, or they may have a zip and button, or button only closure.
Options – Most curvy lady shorts are available in either a curvy fit, plus sizes, as well as standard sizes and many more colors depending on the specific brand and model.
---
Reviews: Best Shorts for Curvy Women
---
1
The shorts from Bandolino are available in curvy fit options and have a more stretchable and flattering skinny fit for curvy ladies.
The shorts consist of soft cotton and elastane materials for stretch.
They are available in solid white and off-white color options that match almost anything.
The shorts have a knee-length design that is ideal; for curvy ladies.
They are likewise a curvy fit design and have a zip closure.
Furthermore, they are fully machine washable.
---
2
The high waist fit and soft stretchable design of the Hue denim shorts make them perfect for curvier women.
These are Ultra soft denim shorts for curvy ladies.
They come in a curvy fit option and have a tummy flattening higher waist.
The shorts are available in black, blue, or white denim colors.
They are a Bermuda style with a higher waist.
They consist of cotton and polyester with loads of spandex for stretch.
---
3
The Stretchable Curvy-Fit shorts are available in petite, standard, plus sizes, and tall and short options and more colors.
Lovely stretchable shorts with a curvy fit.
These are specialized curvy fit shorts that are very stretchable and comfortable.
They have a high waist and a zip closure design.
The shorts sit just above the knee, the perfect length.
There are also plenty of colors and sizes available from which you can choose.
---
4
The Lee Bermuda shorts offer a relaxed fit and mid-rise, which is ideal for curvier ladies looking for comfortable denim shorts.
The Lee Denim shorts offer a more comfortable and relaxed fit.
The mid-waist is just enough to give a bit of tummy control.
The shape and fit are flattering for any body shape.
They are available in a few solid colors and washes and more sizes in standard and sizes.
The shorts are comfortable cotton with spandex for stretch.
---
5
The Gloria Vanderbilt denim shorts are stretchable and the perfect length for curvy ladies that are on the plus side.
For the curvy plus-sized ladies, these are ideal.
They are a curvy fit Bermuda length short available in plus sizes.
They have a high waist to flatten your tummy.
The leg length is just ideal for curvier ladies.
They are also available in a black or blue color option.
---
6
The Emprella Yoga shorts are ideal for exercise, leisurewear, and other activities, with a high waist and flattering fit for curvy ladies.
Comfortable shorts for exercise, yoga, and leisurewear.
They have a high waist fit to flatten your tummy and are extremely flexible and comfortable.
The shorts have three pockets for storing small items while you take part in activities.
They offer a fourth-way stretch for incredible freedom of movement.
---
Index Table: Top Rated Shorts for Curvy Women
---
---