One of the major frustrations is when you want to wear that gorgeous backless dress but instead opt for something else because you do not have a bra that will not show.
Finding a bra to wear with a backless dress is also not always the most straightforward task, with so many options available.
Even so, we are here to help you find the best bra for backless dresses that will have you wearing that stunning backless dress in no time.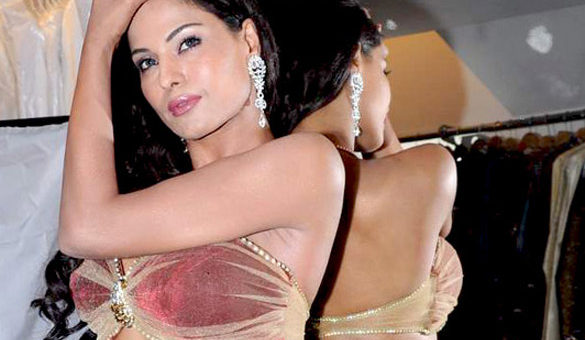 ---
Why do You Need a Bra for Your Backless Dress
You will need a specific bra for wearing with your backless dress because you need proper support, and you do not want your bra showing.
Many ladies will instead go braless with their backless or strapless style dresses. However, this may not be ideal for all of us. Some of us need the support and comfort of a bra and the added protection or coverage with our backless dresses.
Bras today come in so many different styles and options: stick designs, backless designs, and even those with clear straps that are invisible.
Most f the great options there will offer you good support and coverage, so if you want to take the plunge and buy that backless dress, there are options out there when it comes to bras for backless dresses.
---
Types of Bras to Wear with a Backless Dress
So, here are a few selections in bra types that you can quickly wear with a backless dress;
Convertible Bra – The convertible bra can convert into a cross strap, strap, or strapless design and usually has a shallow back design that suits most low back dress styles.
Backless Bras – You can always opt for the completely backless bra, which usually offers good support and has some adhesive, such as silicone dots, to keep it in place.
Backless and Strapless Body Suits – The Backless and Strapless body suit s full top underwear that is completely backless and strapless. The boning support in the bodysuit helps to provide support for your breasts. This piece is also slimming and creates a smoother silhouette underneath your dress.
Adhesive Pads and Nipple Covers – If you are looking for some coverage, adhesive pads or nipple covers are an excellent option to wear with a backless dress.
---
Features of a Good Bra for a Backless Dress
Materials – Bras to wear with a backless dress can consist of various materials, including cotton, nylon, polyester, or even silicone. Spandex, Lycra, or elastane is usually added for stretchability in the bra or the waistband and straps.
Design – Backless bras are your best options for wearing a backless dress. You can also opt for padded Nipple covers that offer a bit more coverage or silicone pads. A bra with a translucent back band may also do the trick.
Closure – Most bras have either a hook and eyelet, clasp, or zip closure. However, your backless bras will not have closure and may be kept in place with silicone grips.
Fit – Make sure to get a comfortable and supportive fit in the bra design you choose to wear with your backless dress.
Options – bras for wearing with a Backless dress usually come in limited and more neutral color selections, such as the silicone pads, which come in more skin colors. They will be available in different size options, though, so you can rest assured in that fact.
---
Reviews: Best Bras for Backless Dresses
Listed below, we have some of the top favorite choices in bras that are ideal for wearing with a Backless Dress;
---
1
From Wingslove we have a strapless and backless, self-adhesive silicone design bra.
These are silicone-based backless and strapless bra cups.
They come in nude or black color options, as well as standard bra sizes.
There is a buckle closure in front, and the silicone materials will keep the bra in place.
The bra is self-adhesive and will stay put.
---
2
The Spanx Mid-Thigh Strapless bodysuit is perfect for wearing with a backless dress.
From Spanx, we have a full underwear suit.
The backless and strapless design is ideal for wearing a backless dress.
It comes in a black or nude color selection and many size options.
The bra suit consists of elastane and nylon and is very flexible and comfortable to wear.
---
3
From Dominique, we have the Noemi, a strapless and backless bra design in three colors.
A stylish and elegant strapless and backless bra.
The bra consists of nylon and is available in three neutral colors.
It has the perfect design for wearing any type of backless dress.
The light boning smoothes and shapes and helps to support your breasts.
---
4
The NuBra is feather-light, strapless, and completely backless.
The NuBra is a very lightweight and easily foldable backless and strapless bra option.
It comes in a few skin tone colors and has a clasp closure in front.
The strapless and completely backless bra can be worn with any strapless and backless dress style.
It is available in A up to B cup sizes.
---
5
Like a bra with your backless dress, another excellent option is nipple covers, such as these from Niidor.
The Niidor silicone nipple covers are also a great option for wearing with a backless bra.
They consist of durable and soft silicone.
Silicone is self-adhesive and will stay in place.
There is a front clips closure that is convenient, and the bra has a V-Neckline shape for low neckline dresses.
---
6
The Maidenform bra has a shallow back design and convertible straps for your convenience.
The Maidenform bra is a full bar with a shallow back that you can easily wear with any backless dress of your choice.
There are two colors available and plenty of size options.
The bra has a hook and eyelet closure and convertible straps for if you want t go strapless.
It is fully adjustable ad very comfortable to wear, and ideal for daily wear.
---
Index Table: Top Rated Bras for Backless Dresses
---
---