As a child, slumber parties were one of my absolute favorite things. Watching movies, eating popcorn, and of course, your favorite Pajamas.
However, even as an adult we still have slumber parties or pajama parties.
Slumber parties for bachelorettes nights or for holiday celebrations have become quite popular.
So, if you are in for a slumber or Pajama party, you will need the best Pajamas for a party.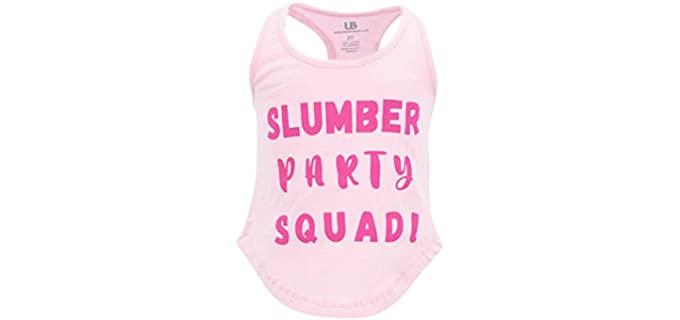 ---
Planning the Best Pyjama Party
If you are the one planning a Pajama party of any sort, there are always a few basic considerations to keep in check;
Make a Guest List – If it is going to be quite a substantial party, it is easier if you make an actual guest list. This will also depend on the type of Pajama party you are having, if it is just for the girls, for family friends, or a specific holiday. Having a guest list and knowing how many people to expect makes it so much easier to do the rest of the planning for your Pajama party.
Send a Detailed Invitation – You can create a handwritten, typed email or many other forms of invitations today. Or you can just use word of mouth. Your Invitation, however, should be very clear on the date and time of the party, as well as the address. Specify what type of party it is whether, a birthday or other event, and also the dress code as being Pyjamas. Then you can also add if you need your guests to bring something to the party. Asks guests to notify well in advance whether they will be able to attend or not so that you can prepare.
List of Activities – What will you actually be doing at the party to entertain your guests with. You will need to think of or look up a few fun activities on the internet that you can engage your guests in to make the party fun. You do not want a bunch of people at a party sitting around, becoming bored and tired.
Party Favors – You may also want to extend a small gift to guests as a party favors. With Pyjama party, you can give them anything that applies to the concept, such as anything that has to do with bed time in a small keyring, or a small pillow, or a blanket.
Decorations – Luckily, with a pajama party, the pajamas and robes already set much of the mood of the party, so not much more is needed. Maybe just some balloons, streamers, and other light décor pieces.
Food and Beverages – For a Pajama themed party, foods and beverages are the easy part, and they should be set out last. You can go with the favorites, popcorn, hot chocolate and marshmallows, chips and crisps, some fizzy drinks, pastries, and maybe some pigs in a blanket.
---
Pajama Types for a Pajama Party
Last but not least, let us look at the perfect pajamas for your pajama party. You will need to consider what the weather will be like, and you will most likely also take a robe along for when you are outside.
Pajamas should be fun and comfortable and also suitable for a specific type of party.
As a couple or family, you can always opt for matching pajamas or onesies.
For a kids, party pajamas need to be fun and colorful.
Do not forget your comfy pair of slippers, though!!!
---
Features of Good Pajamas for Parties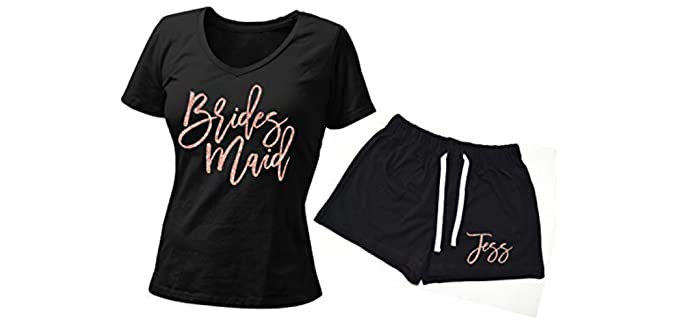 Materials – For winter pajamas, I would go for something warm like fleece or flannel along with a robe. For cool to warm weather, lightweight cotton and polyester fabrics are ideal. For very hot weather, cotton, linen, silks, and satins, or viscose can be used.
Design – You can opt for sets, one-pieces, pajama pants or shorts, and a t-shirt or anything that you deem as comfortable or fashionable pajamas for the Pajama Party. Keep in in the actual theme and what will be most suitable.
Closure – Look for pajamas with easy closures such as an elasticated waistband or drawstring closure on the bottoms and a pull-on or button design for the top. Most onesie pajamas, however, will have a zip closure, and you will need to remove the entire top when you need to go to the bathroom.
Options – Most pyjamas do come in many color and print options as well a size for plus and standard options.
---
Reviews: Best Pajamas for Parties
In our list are some great Pajama ideas for a pyjama party for all ages;
---
1
From Unique Baby, we have Pajamas for young girls for a party that is also available in older girls and petite women's sizes.
The set has an animal print, and matching shorts, with Pajama squad text on it.
It consists of the finest quality Egyptian cotton and lycra for stretchability.
The design is fun and ideal and comes in a lovely oink color option.
---
2
For the boys, I have chosen a lovely printed character set for their sleepover parties at friends' homes.
The set comes in a few options, so you can luckily choose from your favorite action figures and characters.
The set includes a pull-on t-shirt and elastic-waist bottoms and is available in boys' sizes.
---
3
This set is chosen specifically for brides' parties and bachelorettes for the bride's friends to wear the night before the wedding.
The top has the text Bride Squad written on it.
These are cool and comfortable summer Pajamas that can be worn by the bride's entire squad with or without a robe and some funky slippers for a fun evening.
It also makes an excellent gift idea.
The Personalized Pajama sets are made of 100% pure quality cotton.
---
4
From Silver Lily, I have chosen the Elephant Onesie pajamas for a party costume or even just for a regular Pajama party costume or Pajamas.
It has a Plush and comfortable design with an elephant head on the hoody ears, trunk, and all.
It also has a tail and a front zip closure.
The Pajamas are versatile and consist of 100% polyester fleece.
---
5
For an actual Pajama party where you want to look stylish and elegant in your Pajamas, I have chosen this set from Lavnis for men.
It is a pair of satin shorts that can be worn with a regular t-shirt or sleeveless vest if needed.
It also comes with a very handy matching satin robe to wear with the shorts.
The set is available in many more solid colors and size options.
It consists of polyester and stretch fabric and has a smooth and satiny feel.
---
6
Something fun and suitable for a summer Pajama party for ladies or teenage girls.
This is a set with a t-shirt and a pair of shorts that have a pull-on closure and elastic waist shorts.
The Pajamas have fun Disney character prints on them.
The colors fun and bright for a party.
---
Index Table: Top Rated Pajamas for Parties
---
---